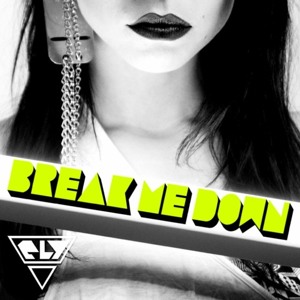 Ok, so we've basically gone and fallen in love AGAIN this week. With a new song. By a new Swedish artist. It's 'Break Me Down', and she's Ely.
It's one of those gets-even-better-with-each-listen scenarios, so we thought we'd better write about it NOW before waiting any longer – otherwise our obsession is just gonna grow and grow, and the resulting article will end up reading even more and more hyperbolic.
SO. What do we love about this 'Break Me Down'? Well, first and foremost it's the production. The hugely clever, intricately interesting production. What we're hearing is an 80's electro sound which has aspirations of being 00's commercial trance, and is getting a smidgeon of 90's piano house to give it a helping nudge along its way. The resulting piece of music is quite brilliant. And all of those genres are further complimented by the also quite brilliant pop vocal topline that Ely herself delivers over it. It's a cleverly crafted melody that stays with you long after she's stopped singing.
And what you've now got is a corker of an electropop tune that to our ears at least, definitely manages to stand out amongst the ocean of similar songs of the same genre out there right now. And that's a very good start for a brand new artist on an independent label. We've already filed Ely alongside the likes of Alex Saidac, as new artists we'll be keeping a close eye and ear on in 2011.
The single is out now in Sweden, where it's just reached number 2 on Sweden's iTunes electro charts. It's also on Swedish Spotify to listen to too. It might well be on Spotify outside of Sweden too, but we weren't sure, so we asked the label to pop it up on soundcloud as well, so that we could share it with you. And they obliged! So you can listen to it in full below;
PS, on production duties is Fredrik Sonefors, who some scandipop readers will also have loved for his work on Ace of Base's 'The Golden Ratio' album.