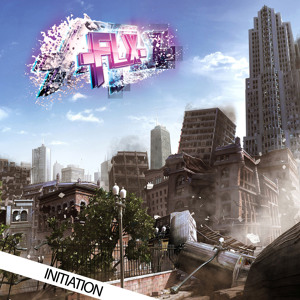 Just when you thought that the Swedish dance music scene had already produced enough superstar DJ's, and spawned more than its fair share of super producers – STOP EVERYTHING, we're heralding the arrival of another one!
It's 20 year old youngling Felix Andersson – or F.L.X., as goes the moniker he would like you to worship him by. Very well, F.L.X.
We first heard of this fresh faced gent a few months back, when his debut 'Initiation' came to the fore. "Very good", we pondered. "Quite Avicii/Tim Berg", we concluded. "Could do with a vocal", we thought. "A FEMALE VOCAL", we squealed out loud! Yes, here was a fine and dandy new club tune worthy of some genuine excitement. But we thought that we'd wait until we heard the inevitable vocal remake before falling completely head over heels with it. And that's still to come, as we believe.
In the meantime though, just yesterday in fact, F.L.X. premiered a clip of his next 'joint'. And Mother of God, it's even better than 'Initiation'. Somewhat bewilderingly, he's named it 'Kling & Klang'. The Avicii comparisons are still there, and are something that he's not going to be able to escape. But we don't think he should mind too much, because he's created a monster of a track. It sounds like every peak of joy you've ever had on a clubland dancefloor. From the 46 second mark of the stream below, it's unbridled bliss of jawdropping proportions. We've tried imagining it with a female vocal, but quite frankly we had to stop, as it all got a bit too much for us.
Without a doubt the best piece of music with the word Klang in the title, since Benny Andersson's Orchestra released their 'O Klang Och Jubeltid' album earlier this year. See what level of praise you have ahead of you, F.L.X.?!
Samples of both 'Kling & Klang' and 'Initiation' below. We await more.
Kling & Klang