NRK have announced the artists that will compete in Heat 2 of the song competition. It'll take place on January 16th, with the top two songs going through to the final, and the next two progressing to the second chance round.
And they are;
Venke Knutson – Jealous Cause I Love You (music: Laila Samuelsen, Alexander Kronlund og Lucas Hilbert, lyrics: Laila Samuelsen, Alexander Kronlund)
Skanksters – Life is Here Today (music & lyrics: Arne Hovda)
Tomine Harket – Be Good To Me (music & lyrics: Tommy LaVerdi & Peter Ställmark)
Hanne Haugsand – Don't Stop (music & lyrics Mariann Thomassen & Lars Erik Westby)
Maria Arredondo – The Touch (music & lyrics: Rolf Løvland)
Heine Totland – The Best of Me is You (music & lyrics: Heine Totland, Hans Petter Aaserud & Arne Hovda)
Alexander Stenerud – Give It To Me (music & lyrics: Alexander Stenerud)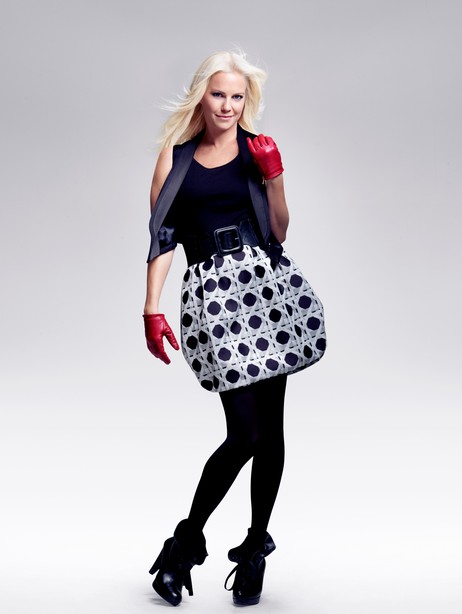 Some exciting names there, most notably Venke (pictured above) and Alexander. But also Hanne and Tomine. And Maria looks like she'll be good too.
Venke has already blessed us with one of our favourite pop gems of the mid noughties, 'Holiday'. It sounds a bit like Maroon 5 crossed with Atomic Kitten. That's possible the strangest description we've ever given a song, but trust us, it's amazing. Actually, don't take our word for it, here's the video;
Still love that song even to this day (Icelandic girlband, Nylon, also recorded a version of it, FYI). So we're hoping that her MGP song is just as good, if not even better.
Alexander Stenerud performed our absolute favourite song from Melodi Grand Prix 2009, 'Find My Girl'. It's a lot to hope for that 'Give It To Me' will be another schlager-esque monster, but we have faith! Here's 'Find My Girl', in case you're underestimating what this man is capable of;
Finally, we're excited about Hanne Haugsand, as she was a member of girlband Charmed – who represented Norway at the Eurovision Song Contest in 2000. Plus she's looking amazing these days – you really can't go wrong with a platinum blonde perm, can you?! Tomine Harket will be getting the most column inches, as she is the daughter of Morten Harket of A-Ha. Let's hope her favourite record in her Daddy's collection is the Milk Inc version of 'The Sun Always Shines On TV'! It'll be interesting if both Tomine and a1 reach the final – and Morten has to watch as a1 potentially massacre another part of his legacy! Lastly, Maria Arredondo looks hot, and she's singing a ballad by Rolf Løvland – BRING IT!