Melodifestivalen returns this Saturday. That unbeatable feeling of having six weeks of the absolute best in music television ahead of you. The fact that a song gets chosen to go to Eurovision is a mere afterthought at this stage in the show's life. We're now tuning in for twenty eight fresh performances, some inimitable opening and interval acts, a lot of tense voting results, and all stretched out over nine and a half hours of brilliant entertainment. It's our TV and music highlight of the year.
Heat 1 throws up what's most definitely the strongest heat on artist name alone this year, getting things off to what's bound to be an unpredictable but hugely enjoyable start.
Wherever you are in the world, you'll be able to stream Heat 1 live on svtplay.se, on Saturday evening at 7pm UK time.
Before that though, here's a guide on what you can expect from the seven songs, in the order they'll be performed. And here you can watch 30 second clips of the artists' Thursday rehearsals on the Melodifestivalen stage.
Samir & Viktor – Bada Nakna
(Fredrik Kempe, David Kreuger, Anderz Wrethov)
The breakout newcomers of Melodifestivalen 2015 make an unsurprising return to Melodifestivalen this year. Last year they reached the final via Andra Chansen, and ended up finishing 8th out of 10 songs. That was just the start though, with their song 'Groupie' going on to clock up 16 million streams on Spotify – more than all but two of last year's Melodifestivalen entries. And their follow-up single 'Saxofuckingfon' took them to the next level – reaching over 24 million streams. So these chaps are very popular right now. With this year's song 'Bada Nakna' (skinny dipping!), you can pretty much guess how it's going to sound – a typical Samir & Viktor party banger. Though they say that this time around their song will have an even broader appeal. And with Fredrik Kempe at the composition helm (the Melodifestivalen legend's ONLY song in the contest this year), we'd well believe it. On name alone (before you even consider their massive popularity and the songwriting force they have behind them), we'd put them as one of the two most likely direct qualifiers. It's a pretty safe bet.
Pernilla Andersson – Mitt Guld
(Pernilla Andersson, Fredrik Rönnqvist)
Pernilla gained massive popularity on her contest debut in 2011 (having been an established artist prior to that) with her song 'Desperados'. She's been working consistently since, and makes her contest return with 'Mitt Guld' – a song which she says is a motivational composition to her son. She confirms that it doesn't have a traditional chorus, which doesn't really bode well for a contest like this. But she promises a beautiful stage setting, which will include a harpist. We're not expecting this to be one of our favourites on the night, but we're certainly open to being proved wrong.
Mimi Werner – Ain't No Good
(Mimi Werner, Göran Werner, Marcus Svedin, Jason Saenz)
Arguably the 'freshest' artist in this year's Melodifestivalen, Mimi Werner only released her debut single in November. Based on that sound, the fact that she recorded her debut EP (to be released as soon as 'Ain't No Good' gets knocked out of the contest, we'd imagine) in Nashville, and that she counts Jill Johnson as her mentor, it's safe to say that her song is going to be in and around the country music genre. That's always been a popular genre to the dansband loving latter generation Swedes, so it'll likely be received quite well. But we can't help but wonder if this and 'Mitt Guld' by Pernilla Andersson might cancel each other out in the voting, somewhat. And given the past form of a few of the other artists this week – yeah we'd be pretty happy if that were the case!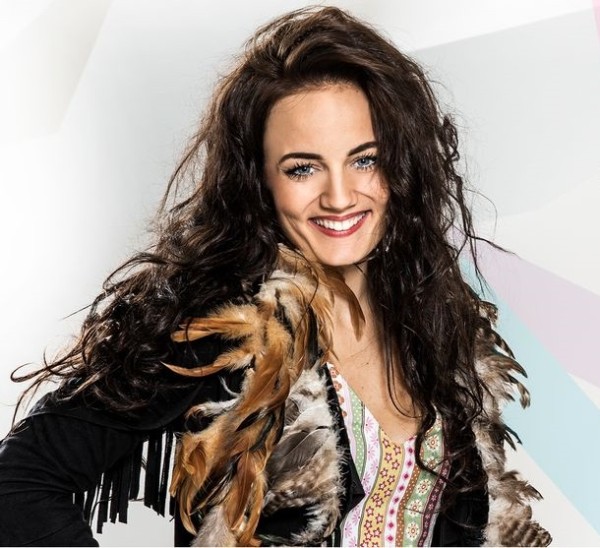 Albin & Mattias – Rik
(Albin Johnsén, Mattias Andréasson)
He scored THE biggest hit of 2014 with 'Din Soldat', and this week Albin makes his Melodifestivalen debut alongside the gent who helped him compose that very track – Mattias Andréasson aka M from EMD. Ever since that runaway success, they've yet to recapture the same heights with any of their follow-ups, though they've had a few more minor hits. One imagines that they wouldn't have entered Melodifestivalen with anything other than a song that has obvious mass appeal. And sure enough, they've promised an up-tempo party number that's gonna get people at home up and dancing. And while we'll personally be saving our own moves on the night for Anna Book's 'Samba Sambero' follow-up, it's likely that 'Rik' (a song about how it's love that makes you rich rather than money) is going to catch on with people on quite a big scale.
Anna Book – Himmel För Två
(Sven-Inge Sjöberg, Lennart Wastesson, Larry Forsberg, Camilla Läckberg)
We have the return of a schlager legend on our hands here. 30 years ago she debuted in Melodifestivalen with what went on to become one of the most famous Swedish classics of all time – 'ABC'. 20 years later in 2007 she enamoured herself to a new generation with the utterly ridiculous schlager banger that was 'Samba Sambero' (genuinely three of the most unbelievable – and amazing – minutes of music that you will ever hear in your lifetime). Naturally the Swedes voted it direct to Globen, but when it came to the final itself, they made sure it wasn't anywhere near the top of the leaderboard (see also Kikki the year before, and Christer the year after). Post 2007, all we've heard of Anna Book is whenever she goes to the Swedish tabloids to discuss her latest woes. There's been no music whatsoever. And so arrives 'Himmel För Två', and not a moment too soon. She's promised a song in the style of what she's called "discopopschlager", and if that doesn't make you wet your knickers in anticipation, you clearly don't yet know your ABC. In terms of her having as easy a ride to the final as last time, that's unlikely. It's been so long since her popularity has been put to the test, and indeed she's tested that very popularity so much with the subject matter of her newspaper coverage, that it's very hard to judge what goodwill is left towards her, if any at all. But she's a true legend. And if any yesteryear artist is going to cause an upset to the youthful favourites this year, it's our Anna. She'd then end up last in the final of course, but that's not the point here.
Robin Bengtsson – Constellation Prize
(Bobby Ljunggren, Henrik Wikström, Mark Hole, Martin Eriksson)
We're not fully on board with that title, but we'll give it the benefit of the doubt until it unfolds in the context of the rest of the song. What we do know for sure though is that Robin Bengtsson (aka B Robin) is an awesome popstar, and that he's got some stonking great songwriters behind him. Robin has promised a very modern pop song, with tropical flavours. He's hinted that it's more chart friendly than typically Melodifestivalen. Though these days, Swedes have been tending to vote for the chart pop imitators (last year's 'Don't Stop' and 'Heroes') than the traditional Mello anthems. That bodes well for Robin.
Ace Wilder – Don't Worry
(Joy Deb, Linnea Deb, Anton Hård af Segerstad, Ace Wilder, Behshad Ashnai)
Ace Wilder once again teams up with the writers behind 'Busy Doin Nothin' AND last year's Melodifestivalen and Eurovision winner. She's described it as a dance track. Let's be honest here, the likelihood of this being anything less than absolutely ten-out-of-ten incredible is extremely slim. The fact that she's competing in a heat is merely a means to an end. She's in the running to win Melodifestivalen, and potentially Eurovision too. And on name alone, there's really no better candidate. If any Swedish popstar deserves an international breakthrough in 2016, it's this woman. And we're more than happy for that eventuality to take the form of a Melodifestivalen win. The rest of the world NEEDS to be shown what Ace Wilder can do. If Sweden are voting on how best to be represented at Eurovision, they shouldn't be looking to anyone else. We cannot wait to see this on Saturday night.