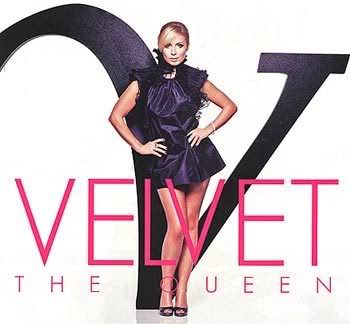 The tracklisting for Velvet's hotly anticipated sophomore album, 'The Queen' has been unveiled.
The Queen
Chemistry
Take My Body Close
Sound Of Music
Radio Star
My Rhythm
Play
Come Into The Night
Deja Vu
Dancing With Tears In My Eyes
Fix Me
My Destiny
The Queen – Remix
Chemistry – Digital Dog Remix
We've heard 10 out of the 14 tracks on there already and they make a fantastic album on their own – so we're really looking forward to hearing the 4 new songs. Velvet's been consistently on form since 'Fix Me' was debuted two years ago, as the first song premiered after her debut album. And despite her failure to progress in the Melodifestivalen competition, she's already scored a hit in her native Sweden with the song she participated with, 'The Queen'. It reached number 13 in the chart this week and is still selling well on iTunes.
She comes to the UK next month to launch 'Chemistry' – which recieved another primetime play this weekend on BBC Radio One's Floorfillers show.