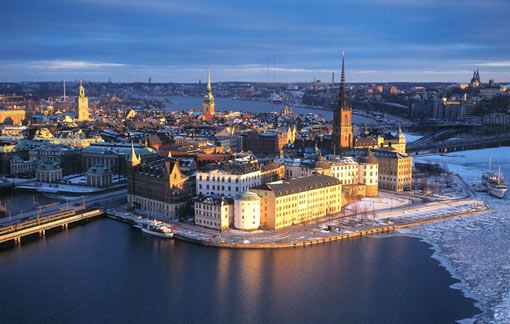 Hello!
As of early next year, I'm leaving the UK to go and live in Sweden. I'm moving from the bright lights and fun nights of London – to go and live amongst the bright lights and fun nights of Stockholm! I've had a wonderful four years in London, met some amazing friends, found a home and job that I loved, and generally just had some great times. But living in Stockholm is something I've always wanted to do, so I'm going to go and do it now! And hopefully I'll make it an experience as enjoyable as London has been for me.
ANYWAY…
As a result, the scandipop events won't be happening in London as frequently now. I'll still aim to have one every few months though, and will be coming back to London every so often to hold them. And of course I'll be bringing an artist with me for each one! Thank you to every one of you who's attended one of the events so far, either the current live gigs, or their earlier incarnation as club nights. The live gigs have been a tremendous amount of fun, as anyone who's been to one will verify. We've had BWO and Star Pilots mingling with the crowd for over an hour after their performances, and after Malena Ernman had performed, she spent the rest of the night singing copies of her album, getting her picture taken with everyone, and then getting down to the serious business of clubbing for the rest of the night on the dance floor! And then of course there was the time that Andreas from Alcazar popped in to have a drink during the Therese gig. All good times! So I'm definitely continuing the live shows in London. Just less frequently than before given that I'll be living in a different country!
As for the website – well that will continue the same as before. If anything it will probably end up getting updated even more often than usual – as I'll be living in Scandinavia and thus a lot closer to everything that's happening within pop music over there. Plus, I'll be having a much greater understanding of the Swedish language pretty soon – so will be able to report on all the relevant news bits that I come across in the Swedish media. Also, I'll be closer to the artists and will be able to bring readers of the website more interviews, as well as the usual news, videos and reviews.
Finally, as is the done thing these days, scandipop is on twitter! That's updated even more than the scandipop website, with some of the smaller bits of news that don't feature on the main website. So if you're active on there, and if you like the type of music that scandipop is ALL about, you might want to follow www.twitter.com/scandipop.
I'll leave London and arrive in Stockholm during the first week of February. Timed perfectly to coincide with the start of Melodifestivalen of course!