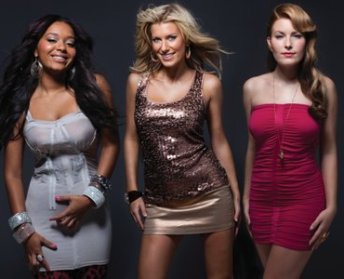 Our favourite Danish girlband, Sukkerchok, are back with a brand new single, and a nice and shiny video to accompany it!
The song is 'Tænder Mig' and it's the latest single from their fantastic second album, 'De 1000 Drømmes Nat'. It sounds very Kylie Minogue, and of course as comparisons go, that's a highly favourable one. A little bit 'Love At First Sight' and a tiny bit 'Wow'. It's a catchy affair, which is what you want from a scandigirlband – it's a whole lot of fun. We have no idea what they're singing about, but the terms Gucci, Chanel, iPod, Xbox, and Donkey Kong (!!!) are all rhymed off, so we can sort of take a rough guess.
The video sees the girls frolicking about at their favourite tropical beach spot, all scantily clad and sipping brightly coloured cocktails throughout. Kicking back and knocking said drinks back. What a lark!
It's good pop music in a bright and shiny package, so naturally we're lapping this one up.